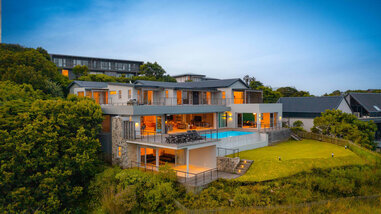 Seller Services
Seeff North Coast is your dedicated selling partner with the right experience to successfully sell your property. Our Property experts will visit your home and prepare a customised property valuation report based on their extensive local knowledge, your unique home, the latest market activity and
our collective data that all aids in helping you make informed decisions on your property, so together we can help sell it better.

In addition we know how to maximise the promotion of your property and to reach the most number of potential buyers. There are plenty of reasons to use Seeff North Coast but here are some additional factors that will assist you in making the right choice.

Seeff North Coast has:
Well trained, knowledgeable EEAB qualified Property Practitioners
Geographical area and specific estate property specialist sales teams
A highly competent Administrative team to list as well as monitor all online activity
Professional photography on all listings
In house support personnel to facilitate viewings at convenient timesyour home's online performance
A marketing team that focusses on various marketing platforms
A sophisticated referral system
A Nationwide network for additional referral and co-ordinated sale options.
Landlord Services
If you are looking for professional rental procurement and management services Seeff North Coast has set a new standard for the local rental market. We have a dedicated and knowledgeable team to service every aspect of the rental process. Using only the best partners and technology, we are able to ensure both efficiency and accountability.
Our strategic operating principles include: 
Offering  accurate rental valuations and real advice from our team of experienced Agents
Using the leading credit bureau TPN so can ensure we make better decisions on which tenants to place
In the case of defaulting tenants, we are supported by the TPN legal advisory service at no cost to the Landlord  
Always doing accompanied viewings
Having a dedicated Administration team to manage on-line advertising and enquiries
Offering professional Property Management Service with a quick response and turnaround time for those clients living abroad or out of town using two dedication systems which are: 

PayProp – an automated rental payment and reconciliation platform that has a stand-alone Trust Account and an independently audited accounting system that gives clients peace of mind when it comes to deposits and all payments. This system is endorsed by the IEASA & EAAB.
RedRabbit – a cloud based system that is used for recording  property inspections and maintenance requirements. This application is fully integrated into the PayProp management system. 
We believe that hassle-free rentals management is all about the detail and Seeff North Coast offers a Property Management Service you can depend on.